Female Addiction series
by L. Sherman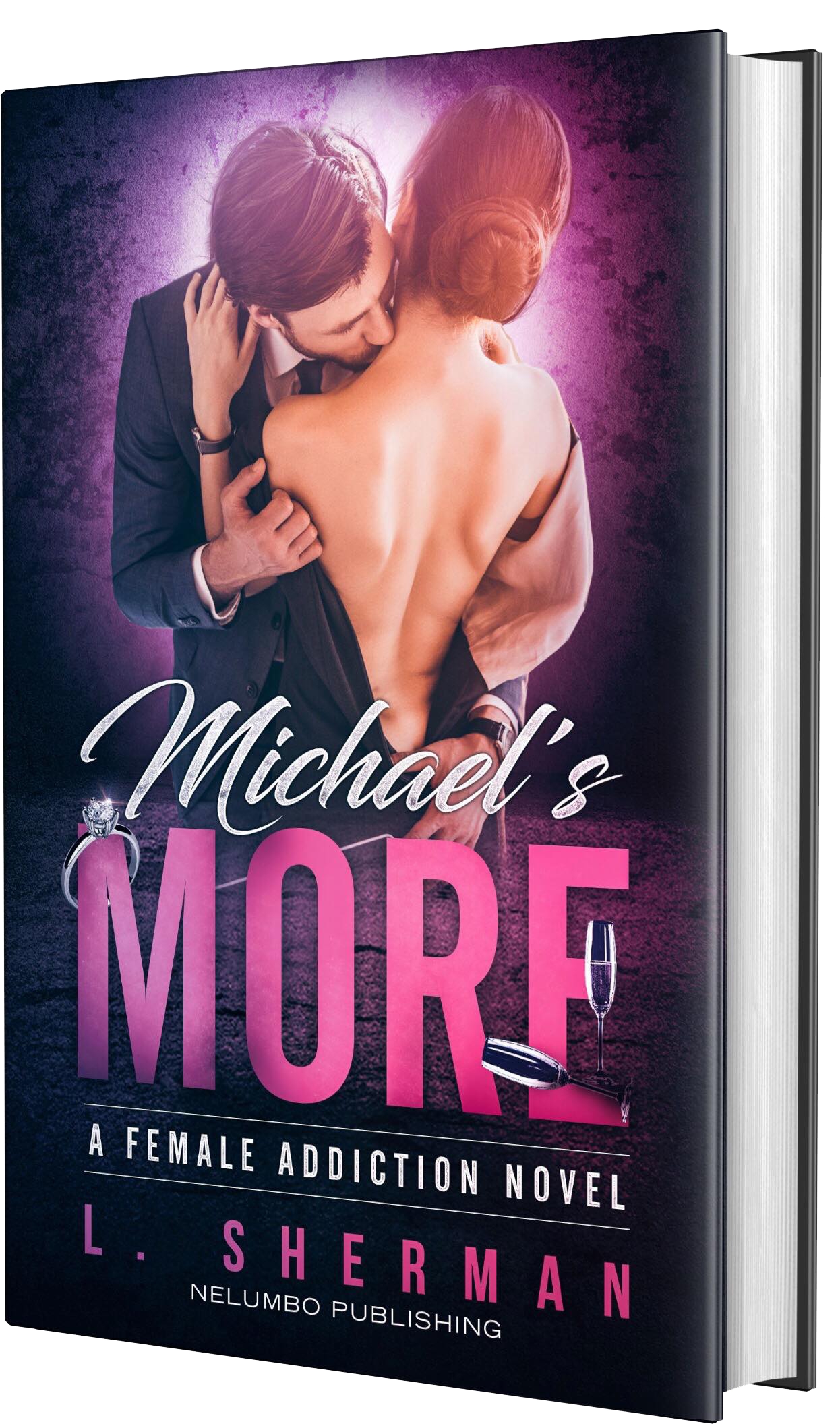 You can't help who you fall in love with.
Michael and Louisa have been working together for years, but it's only after her divorce from her children's' father that Louisa starts noticing her handsome co-worker/boss, Michael. Michael is Cooper's right hand, wingman and best friend since college. We meet Cooper in the first installment of this new Female Addiction Series.
Michael has also had his eyes on the unapproachable secluded ice queen. Finally, at the infamous Christmas Party that also set off Cooper and Indy's story our leading couple cave and end up in bed. But things are not always as straightforward as they may seem. Let the journey begin.
You can't help who you fall in love with
Louisa and Michael's story speaks to me on so many levels. To accept another person and their story is the best gift another human being can give you. We cannot love in a relationship if we do not love ourselves first. Louisa's struggles are real. As women, most of us are our own worst enemies. We tend to measure ourselves against other women. We should let go of the fear or insecurity that drives this and allow the men in our lives to love us the way they naturally do. Let it be their decision.
Wow, Michael just blew me away. He knew what he wanted, and he went after it. You also see this essence of him that is human where he almost gave in.
This is the second book in the new hot Female Addiction series by L. Sherman where we meet well-educated feisty leading ladies and the men who fall desperately in love with them. The setting is almost always corporate, but we never close the door to the bedroom, how boring would that be?
Common for the series is that not everyone knows what the best for them is and sometimes the journey toward love is a bumpy ride. A happy-ever-after is guaranteed, L. Sherman wants to leave you with a good feeling but panting for more. And there will be much more.
In the second standalone novel, we meet Louisa and Michael. It's an employee/employer to lovers romance.
Will they get their More? 
Michael's More is the second book in the Female Addiction Series. The series continues in "Cory's Crash" releasing in 2019.
Follow L. Sherman on her social media to get to know more about the author as well as upcoming releases.
Copyright © 2022 L. Sherman